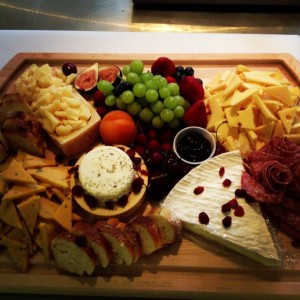 Platters!
We offer beautiful cheese and antipasto platters, custom made to order or you can trust us to do a fabulous arrangement of mixed milks and textures, all on our 12 inch or 16 inch platters. Prices vary depending on your selection, but basically run $65.00 for a small platter (serves10-15) & $145.00 for a large platter (serves 20-30) You may also add cured meats if you choose. All come with sliced baguettes. Assorted gourmet crackers are $15.00.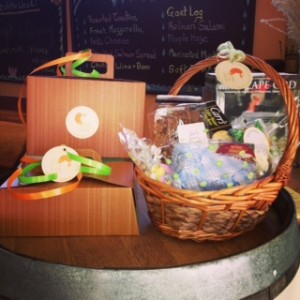 Baskets!
We love to do cheese and wine baskets too! Can be custom made and priced accordingly or you can pick a fun theme…..
French, Italian, Wedding, Local….anything you want.
Small Gift Boxes are also available, perfect for a hostess gift or thank you.